Today is the 30th birthday of retired racket-champion
Kim Clijsters
. For the occasion, Pernod-Ricard founded a distillery in 1957 and forced JS and I to have a tierce of their output -- and that is not
158.987295 litres of Kinclaith in 20 seconds
, before you wonder; I am talking about a sequence of three, as in the card game
belote
.
For the record, Kinclaith stopped production in 1975 and was never officially bottled. Needless saying it is a bit of a prize for the ghost-hunter of the Whisky world.
Anyway, let's roll.
Kinclaith 20yo 1965/1985 (46%, Cadenhead's)
: nose: faint varnish and the legendary dust several well-regarded tasters were talking about. Tennis balls, clay court (JS, in a cheeky mood, tonight). Pine underwood. All that is not very assertive, but then that thing has been sealed in a bottle for ca 25 years. Let us give it more time to open up... Yes! What a great idea it was -- it now delivers milky peach juice. Becomes even fruitier with (very little) water, though JS does not think so. Mouth: astonishingly fruity from the start, unlike the shy nose. Black grapes, blackcurrant and dark cherries. Finish: long, with more dark cherries, a tin of cherries in syrup and a bit of liqueur. Cherry-liqueur pralines it will be. Water adds more white pepper into the mix. A dram of unexpectedly high quality. Spectacular. I cannot understand why others trashed it (Malt Madness rated it 57/100, which is extremely dire), but then I suppose if one is looking for peat or cheap prices, this is not it. Coming back to it at the end of the tasting, dust is more present and it is a bit flat, in comparison. Choked by the other two. Appreciation of this dram will definitely be influenced by its place in the line-up. Dear reader, if you have the chance to try this one, do not make it the pinnacle of the tasting. Start with it. 8/10
Kinclaith 1966/1989 (40%, GMP Connoisseurs Choice)
: nose: vanilla at first, then wood, then fruit: barbecued pineapple (JS), passion fruit, peach -- blimey, this is miraculous! Fig jam? Kumquat? Quince jelly? Is that even grapefruit after a while? No! It is pomelo (aka shaddock), similar to grapefruit, but less Acidic. With water, the fruit comes out slightly more, though again, JS does not agree. Mouth: sweet and liquorous, this is a fruity cocktail on a Caribbean island. Smooth as baby skin with an ever-so-distant sprinkle of nutmeg. Finish: more sugar and fruit, a shy drop of maracuja before it lingers on minty mouthwash. Coconut shells holding passion fruit juice, drunk with a vanilla straw. Incredible. Remedy for bad mood. 10/10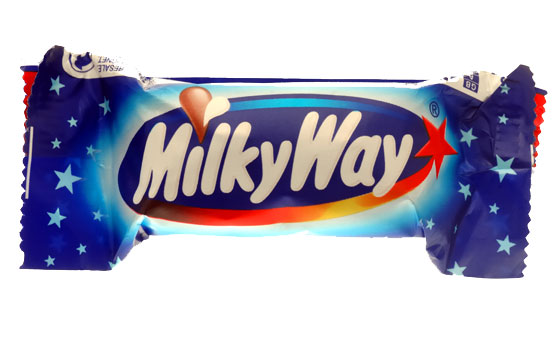 A Milkynclaith bar
Kinclaith 35yo 1969/2004 (52.8%, DT Rarest of the Rare, C#301455, 207b)
: nose: almond milk. It seems nearly devoid of fresh fruit, yet makes up for it with many more dried fruits. In a nutshell (pun intended, of course): Brazil nuts, macadamia nuts or noix de bancoule. The alcohol is also more present. What is it, in the back? Some kind of glue? Silicone? Putty? The wood makes a come-back -- this is complex and lovely. Tame rubber, then peach and passion fruit make an appearance. Eventually, the nose dies out on choux (cream puffs?) and violets. Mouth: w00t! Is this good, or what!? Vanilla, coconut, macadamia nuts (with the skin), nutmeg, ground green pepper, bitter green tea, but also milk as in a Milky Way bar, some noble honey, toasted coconut (JS) and marshmellow (JS). Finish: on the right side of woody. Like licking a table top, varnished and polished by a cabinetmaker. Very long too, with allspice. It manages to hit a difficult balance between wood, spices and fruit, where none of those is clearly overpowering the other, or even easily discernible. With water, it gets slightly greener and sees more green pepper. This gets the Old Man of Huy's thumbs up -- all six of them! 9/10
Fulfilling experience. Great sequence too: it works less well in another order. All elegant, delicate and downplayed drams (some would probably say 'too watery', 'too diluted' or 'too tired')
Blend of all three
(with a bit of water, proportions unknown): nose: all of the above's characteristics are there, but more timid: dust, wood, vanilla, fruit. Mouth: rather milky and pleasant, though it has lost the magic of the individual bottlings, somewhat. Jelly, cherries, toasted coconut. Finish: distant pepper, watered-down quince jelly. This is "only" great. Or the illustration of big groups blending casks to achieve an acceptable and consistent result, thereby ironing out the imperfections of individual casks, as well as what makes them stand out.
To think I was expecting a semi-dreary line-up! Legendary, according to my taste. Not for everyone, though: everything is downplayed, nothing is in your face. Based on the above bottlings, it might be safe to assume Kinclaith will only please those palates that have developed to distinguish and enjoy delicate and subtle nuances. In other words, if one only drinks peat and sherry monsters, Kinclaith will likely disappoint.
If you think that analysis seems arrogant or condescending, you are probably right. You are reading the blog of someone who is showing off for having drunk three Kinclaith in one sitting...