The traditional November tasting is one of the biggest privately hosted rendez-vous of the year, in this little circle. Shits and giggles to look forward to, as well as good whisky.
The theme today? Following the silly nonsense and unsuspected good results of the recent
Youtube tasting
, this one is dedicated to films and books. Any whisky that references a film or book title, its author/director or main cast. The dodgier the puns, the better (have you seen the tagline to this blog?)
New decoration too
The suspects: sonicvince, kruuk2, dom666, adc, JS, PSc, the great return of MQ and myself. Psycho makes a late appearance, after almost everyone has gone. The reason for his delay is his Sunday-afternoon knitting jamboree, which he attends religiously, wearing oven mittens.
It takes a while for everyone to reach the venue and we end up starting around 14:00, rather than the advertise 12:00. Oh, well. On we go.
A pedestrian line-up of 15 drams
sonicvince presents:
Le Vélo de Ghislain Lambertus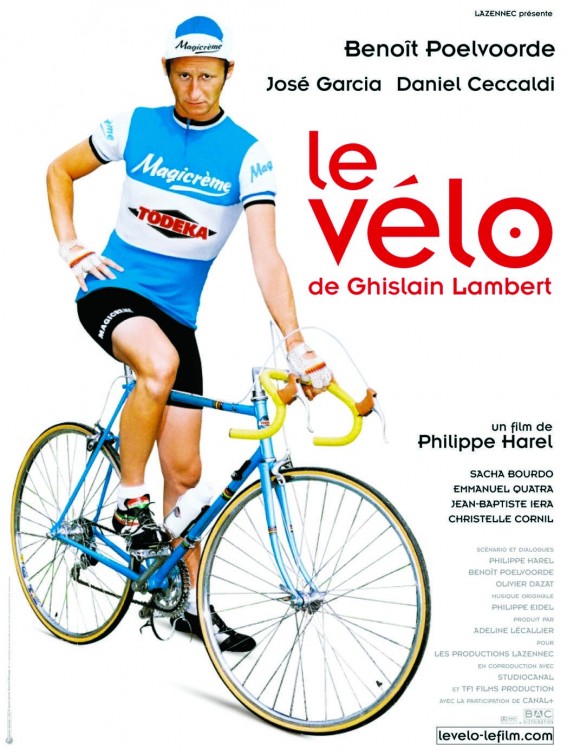 Pedestrians piss off!
Lambertus 10yo (40%, OB)
: we had this one for
Burns Night this year
and it was very well received. What will it give as an aperitive? Nose: plum and marzipan, mostly, with a coat of vanilla for good measure, and butterscotch (adc). Mouth: pudding, vanill arice, rice tart, custard. Finish: lightly spiced vanilla bread and butterscotch. This is charming indeed, modern, enticing. We love it. 8/10
adc presents the only book of the day:
Tomatintin au Pays de l'Aberlour Noir
Moulinsart, get in touch before you send me the lawyers, will you?
Tomatin 12yo (43%, OB, b.05/08/2014)
: everyone mentions
Attack of the Killer Tomatins
and
Fried Green Tomatins
, which annoys adc who does not know those films. This book title is better, though. Tomatin has become a well-appreciated distillery amongst us, for the last three years or so, after having had exactly none at all in our prior decade of tastings. Nose: fresh, green, a salad with the bitterness of citrus peel. It becomes slightly metallic, after a moment. Mouth: pretty neutral, then opens up to release lemon juice and milk chocolate. Finish: milk chocolate, caramel (kruuk2). Rather short finish. This dram will not save the world in a million years, but it is pleasant enough. 7/10
Aberlour 16yo (40%, OB, b.26/05/2014 LKPH1918)
: for years, I have been willing to try this one at festivals. For years, I failed miserably, due to so many more exclusive bottlings being offered on the same festivals. Finally my chance! Nose: vinegar, dry wood, butterscotch, some shoe polish, then some odd spice (black cardamom, sumac, Espelette pepper, and the less obscure cinnamon). Mouth: not too thick, but coating, with caramel and cloves. Finish: cocoa, dark chocolate. Very nice, this. Most suspects prefer it to the Tomatin. adc does not, today. I reckon they are the same level of quality myself. 7/10
Even this early in the game, kruuk2
feels the need to double-fist
kruuk2 presents:
The Balblair Witch Project
Balblair 1989/2001 (46%, OB)
: we have had this one
previously
. We like coming back to well-known drams and see how our perceptions of them evolve through time. Nose: orchard fruit (Bramley apples abound), then lots of citrus. How different from the usual hay stacks we were getting from this one! Mouth: milky, with vanilla and butterscotch. Finish: caramel, chocolate pudding, some herbs at last. This is very different, today. Much less herbaceous and much mor erounded and smooth (as in: easy). Lovely. The best of the day, so far. 8/10
sonicvince's favourite plate
Food enters: pâtés, sausages, cheeses, breads. sonicvince notes that, 'as far as delicatessen is concerned, the harder the better'. dom666, 'Are you coming out?'
Truth be told, the food is extraordinary. A raisin and nut bread is particularly appreciated, as are the duck terrine and the St Agur. We all overindulge.
Unfortunately, MQ, who has not come to those shindigs in years, forgets that we drink whisky while we eat and only pours his once everyone is finished.
MQ presents:
Jura Superstition
Jura Superstition (43%, OB, L4204, b.23/07/2014)
: Jura is not often represented, since many of us are not big fans of its leathery notes. This one, we have not had in years. Nose: light smoke (as said on the box), cut apples, not much leather. Phew. Mouth: this is a bit of a trainwreck, to be honest. White vinegar with smokey wood. Finish: old leather, now, with peat smoke and smoked paprika. Not too taken. 5/10
PSc finally joins us with two bottles we will never get round to trying: Dalwhinnie the Pooh (15yo, OB) and Glen Elgin Brockowitch (12yo OB).
We switch gears.
JS presents:
Good Longmorning, Viet-Nammochmore
Longmorn 19yo 1992/2012 (46%, Acorn Friends of Oak, 120b)
: JS bought this one because of the beetle on the label (and because
the Lochside from the same collection was really superb
). Nose: a broth of bathing dried fruit, peach and apple peel. Mouth: round and balanced, with a dash of creamy orange juice, mixed with almond milk. Finish: black pepper in orange pulp, with a dash of grated pistachio and cardamom. The whole is then poured on milk chocolate. Gorgeous. Might go to 9 upon second tasting. 8/10
64.32 10yo 2001/2011 Nutty Delight (59.1%, SMWS Society Single Cask, First-Fill Ex-Bourbon Barrel, 245b)
: nose: vanilla, caramel, sawdust, coconut and tequila frappée (salt, tequila, lemon). It is oak-driven, of course, but to think some do not like this profile! With water, pear crumble through and through. Mouth: hot! Spicy! First cask strength today, and it is a contrast. Finish: lots of caramel coulis on custard, or vanilla flan. Lots of hot spices too. 8/10
The next three, I let the lot taste blind, so as to not set expectations. They are tasted in the order of the film title, without my saying either what they are, or the film they compose.
the Old Man of Huy presents:
Lockside, Stockia and Two Smoking Abarrelour
(no shame, though credit to JS for giving me that one)
Lochside 46yo 1964/2011 (42.1%, TWE, C#8970, 139b)
: this one needs no introduction on this blog: it is in my top three of all time. Everyone has had it, bar PSc and Psycho (who is not here yet). Even MQ was tasting it when we arrived (dom666 has it too). adc hates it, but that is life. She smells tyre in it, today. No-one recognises it, at this point, which amuses me. It is important to have it today, since we have not had it in the context of a tasting, my bottle is almost empty and the age is symbolic. Nose: grain! (kruuk2) Dunnage warehouse, lichen, and then fruit, fruit, fruit! Mouth: jammy, with the acidity of citrus juice and the exuberance of exotic fruit. Finish: I will need to review this properly, at some point. Today, it is merely a gigglefest of passion-fruit slaps. As my friend DK said last week, 'one blend to rule them all.' Even adc changes her mind and finds it awesome. 10/10
Glen Scotia 17yo (40%, OB, b. ca 1999)
: another one we have not had in years. dom666 then found it tasteless and watery. Today? Nose: metal at first, then a cascade of pears! Some herbs -- rosemary, to be accurate. Mouth: the bitterness of sage, alongside custard greatness. A weird combination, but it works! Finish: short and sweet, with more pears and fruity goodness. This is balanced and girly, easy to drink, very pleasant. Love it. 8/10
Aberlour 23yo 1989/2013 (54.9%, Cadenhead Small Batch, Bourbon Hogsheads, 522b)
: nose: thyme, dried sage, dried tree bark. It subsequently opens up to reveal caramel poured on vanilla custard and crème brûlée. Complex and intriguing. adc detects tyre again. Mouth: what a ride! Bitterness, acidity, saltiness all swirl in the mouth in an evil saraband. Finish: again, so many impressions at the same time! Hot, green chilli, bay leaves, vanilla and toasted coconut (keep it in the mouth long enough, if you do not believe me). Love it. 8/10
dom666 presents
Katherine Hepburn
in
The Littlemillister
Talisker 6yo 2008/2014 (46%, Langside Distillers Hepburn's Choice, 362b)
: we tried this one at
the Show, this year
. Of course, dom666 bought it, since he loves supermarket whiskies. Nose: smoke, black tea, salty air. Surprising, seeing as it started with a full-on leather belt assault. Mouth: smokey, yet sweet. Sugary, even. Finish: smokey and indeed very sweet. Pretty much unlike any other Talisker I have had. 7/10
Littlemill 16yo 1991 (53.8%, Exclusive Malts, C#166, 251b)
: yet another we have not had for yonks. Last time was at a Burns Night before this blog existed. Nose: lovely pastry, with lots of fruit (apple, mostly). This smells close to a grain, today, strangely enough. Everyone loves it, except adc, who detects tyre in it. I reckon she has been drinking. Mouth: gentle and appealing, with pastry again -- jammy scone, sprinkled with grated ginger. Finish: this is truly a grain, at this point. Blueberry jelly, pastry and glorious goodness. 9/10
Give us this day our daily cake
After much nagging, cakes finally appear on the table (apple and poppy seeds, courtesy of adc, chocolate, bought by dom666). We are so full they last longer than usually. Still not very long.
kruuk2 presents:
Coban Ledaigstructeur
(the Destroyer, dubbed in French)
Oban 14yo (43%, OB, L1187CS000 00681917)
: now, that is a distillery we have not had very often. Considering how much is released in the wild, it is hardly surprising. Nose: buffalo saddle and iodine (adc). Mouth: neutral enough, with faint whiffs of algae, then caramel-y water. Or watery caramel? Finish: coastal, now, with sea air, seaweed and cocoa. Not extraordinary, but well pleasant. I suppose that is what one would expect of a flagship bottling. 7/10
Ledaig 10yo 1993/2000 (43%, SV, C#114, 431b)
: an old acquaintance, this Ledaig is legendary for us. The one that prompted the unforgettable, 'Ledaig, même sur les crêpes, c'est dég.' The one that put everyone off Ledaig for good. It is a hard battle to now prove them wrong. Although most Ledaig today are good, you do not simply undo what ten years of negative thoughts do to one's perception. Anyway, is this still as terrible, now it is almost empty? Nose: neutral again (maybe I am toasted), though there is a hint of diesel in the distance. Mouth: Acidic and rather stripping, even though, at 43%, it is not particularly powerful. Finish: warm, with notes of fireplace, diesel, ship fuel and a fishing harbour. This is really ok, now. Time to empty it, before the legend gets tarnished in our minds. :) 6/10
Final dram before we slowly disband.
Scribble, scribble, scribble
sonicvince presents:
Bowmore Tempest
(because there has got to be a film with Tempest in the title, innit)
Bowmore 10yo Tempest IV (55.1%, OB Small Batch Release, First Fill Bourbon Casks)
: we have been saying for years that we need a tasting with the first four Tempests, which we own. sonicvince grew tired of waiting and brought this one today, providing a meek effort to squeeze it into the theme. Yay! Nose: this is a farmyard, full of mud, manure and a surprising amount of citrus. Pink grapefruit, to be precise. Mouth: strikes a superb balance, it oscillates between mud and orange quarters. Finish: wow! This is much fruitier than expected. Peat smoke, mud and citrus, there is the jist of it. Lovely, this is. Cannot wait to try the four batches back to back!. 8/10
Psycho finally joins in and plays catch-up.
Things get slightly blurry, from here on
Epic tasting, as per usual. A roller-coaster of a selection, surprises aplenty, even amongst those whiskies we supposedly knew. The food was brilliant again.
The conversation took a while going, strangely enough (there were difficult news to deliver, granted), it lingered on sterile political debate for a short while, but it mostly ended up in friendly nonsense. Only the timing could have been better: incorrect assumptions regarding everyone's showing-up time, and long-ish wait to start the work. The food also came in sluggishly (I was ok, but sonicvince was starving) and desserts had to be summoned several times. In fact, we never got round to eating the third dessert at all.
Still a cracking time, roll on the next one.
Not all the glasses were in such good taste